Transform your post - Beer Bike hair into this season's newest trend.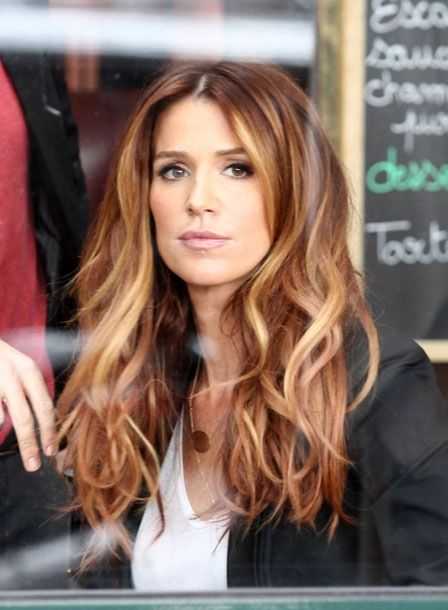 A warm toned tortoiseshell look with caramel, golden highlights
Écaille Balayage, or Tortoiseshell, hair is emerging as Ombrè's long-awaited hair heir. I am not apologizing for that wordplay, either.
Ecaille (pronounced
ekaj
) is a relatively new look, so your hairdresser might look a bit confused if you ask for it without bringing along some pictures. Luckily for you, I have plenty.
While ombrè is a technique that can work on an infinite number of color combinations, ecaille is more of a mix between technique and the actual colors being used. It's been referred to as a more sophisticated and mature ombre. The highlights are more evenly distributed throughout the hair and this smooth, dispersed, pattern is why it's nicknamed tortoiseshell.
Tortoiseshell hair can work for both blondes and brunettes, and for both warm skin tones (olive, gold, and yellow undertones) and cooler tones (pink undertones). The colors range from lowlights of mahogany and chocolate to golden or ash blonde highlights. It's a very wearable and subtle look, but it really looks great in wavy or curly hair (summer beachy waves + ecaille yasss). If you have straight hair, like myself, I do not encourage this as a DIY project. If you mess up on straight hair, it will be much more visible. That said, if you really are confident in your abilities, I won't stop you.
I am completely enamored by this style and how multidimensional it is. If I wasn't currently in the process of getting my hair back to its natural color, I would have already made an appointment with my salon. I can't wait to see this around campus. I'd love to hear what you think in the comments below!
XOXO,
Ali
Extra spring/summer tip: I'm writing this article while tanning and I used coconut oil on my skin. It's working wonders. I still recommend using some actual sunscreen but coconut oil is a natural way of getting a more even, long lasting tan.
0